We are so excited to share more about Susan's newest work! Charm City Crabs! Susan has been a designer in the wedding industry especially (so you may know her under the name, Just Ink on Paper!), and her ability to pivot during the pandemic is truly impressive! We love that her latest project features the most adorable little crab stickers perfect for showing off how much you love your local community!! Read more below! 
Let's get down to business!

What is your business, and when did you get started? Charm City Crabs, featuring stickers and magnets highlighting a love of Baltimore, launched a little over a month ago! I'm located in Baltimore and my full time job graphic designing for 12+ years is Just Ink On Paper. I just mainly wanted to bring in a little fun to people's lives showing their hometown pride. 
What makes your business unique? We all love stickers. We all love crabs. Makes us happy in such a weird time. While MD and Baltimore has a strong sense of pride, I realized there was very little stickers/magnets in the die-cut shape of a crab...especially ones with specific Baltimore neighborhoods.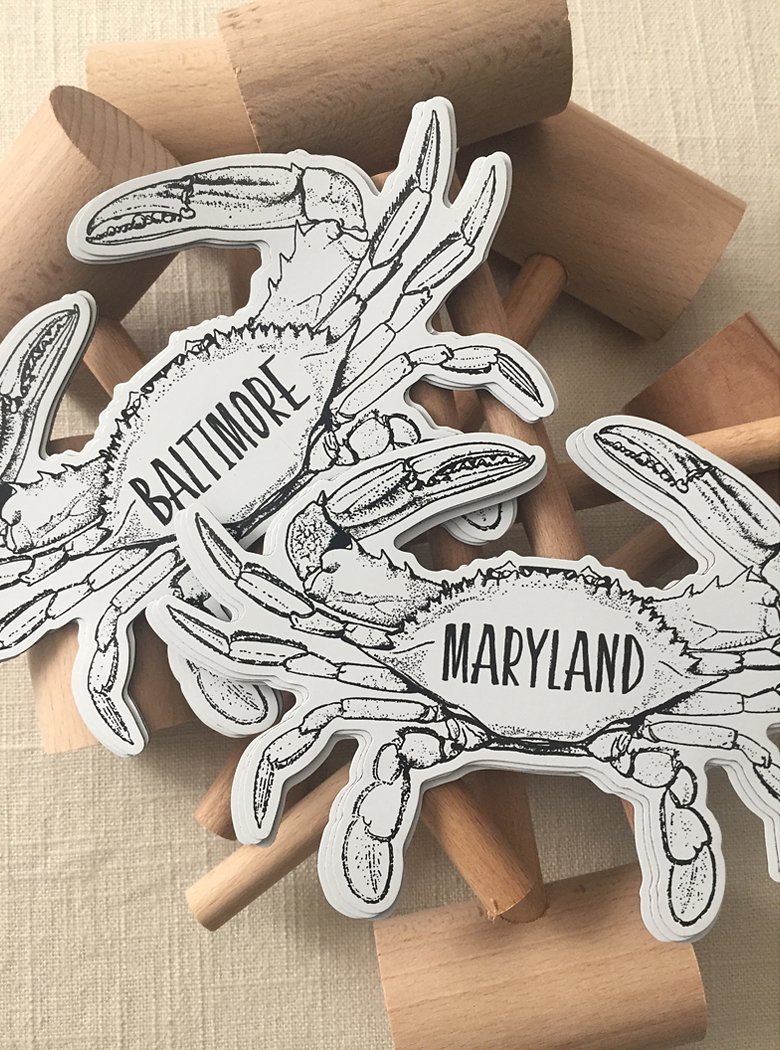 Tell us more!
What inspired you to get started? I am a graphic designer, specializing in wedding invitations. The crab stickers/magnets originated from crab save the dates I have been doing for about 2 years. And I just think they are pretty cute little guys. 
Tell us a little about you!
Outside of creating and running your business, what is something you love to do? Love being a city resident and exploring different neighborhoods. Also am an avid runner.
What inspired you to go into business with yourself? I was unhappy at the design firm where I worked. My dad was a freelance designer, so I always knew I would follow in those footsteps. Best decision I ever made to work for myself. 
Speed date round: What's your favorite color, food, and animal?

Color/Pattern: Cobalt Blue
Food: Pasta
Animal: Flamingo (1. because of Baltimore and 2. because I am super tall with long legs...like a flamingo!) (From BaM - love this answer and it might be one of the most creative yet!!)
What do you love most about running this business? Seeing people's reactions to the crabs. It's also a bit of instant gratification to see them out in the neighborhoods on cars.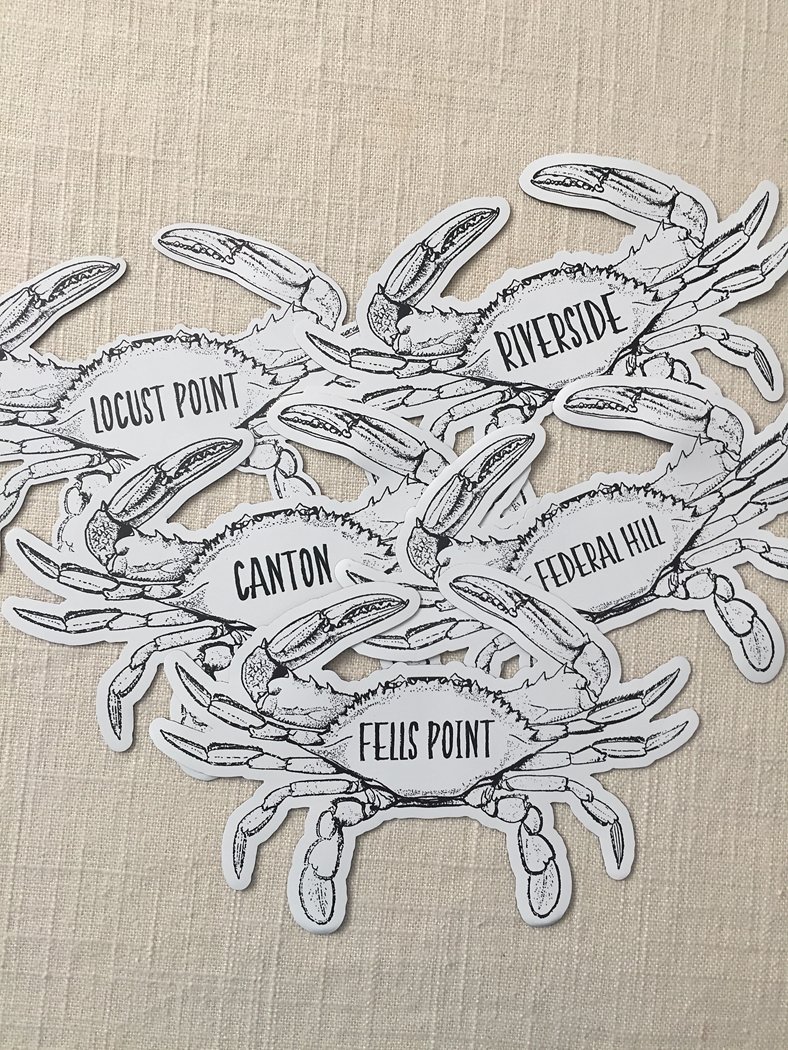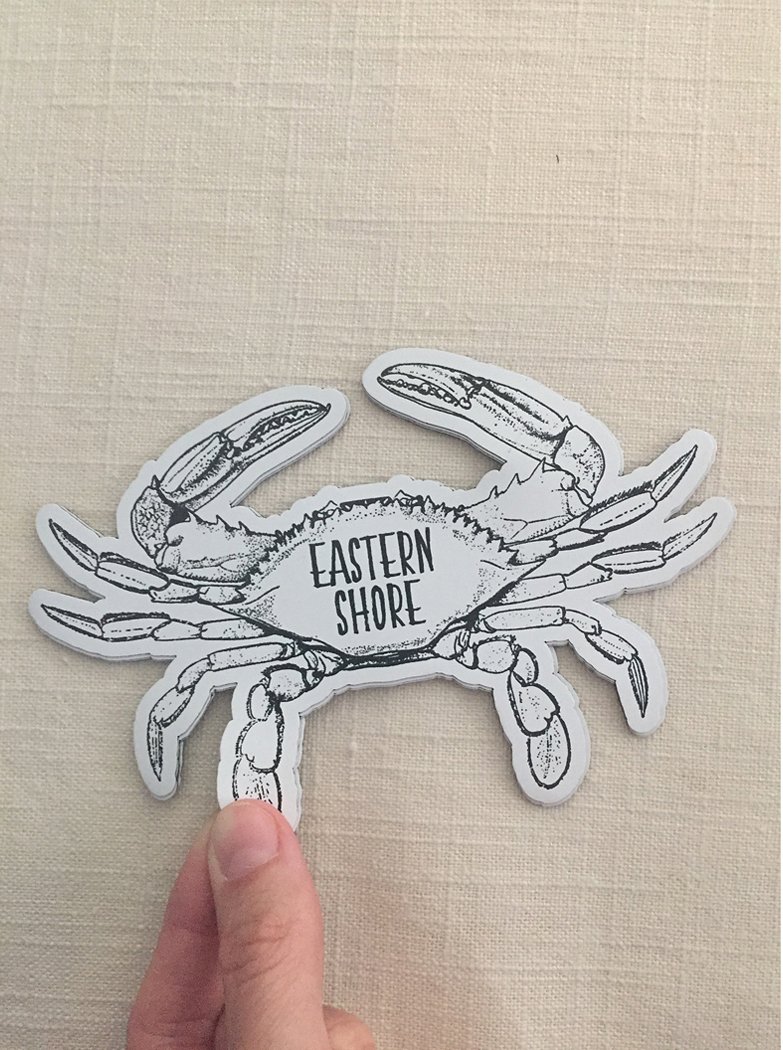 What's next for you and your business? Any goals you want to put into the universe? I would love to add even more neighborhoods and Maryland locations. And I'm interested in doing farmers markets/craft fair at some point
How can people follow you?
Shop: Charm City Crabs
Instagram: @charmcitycrabs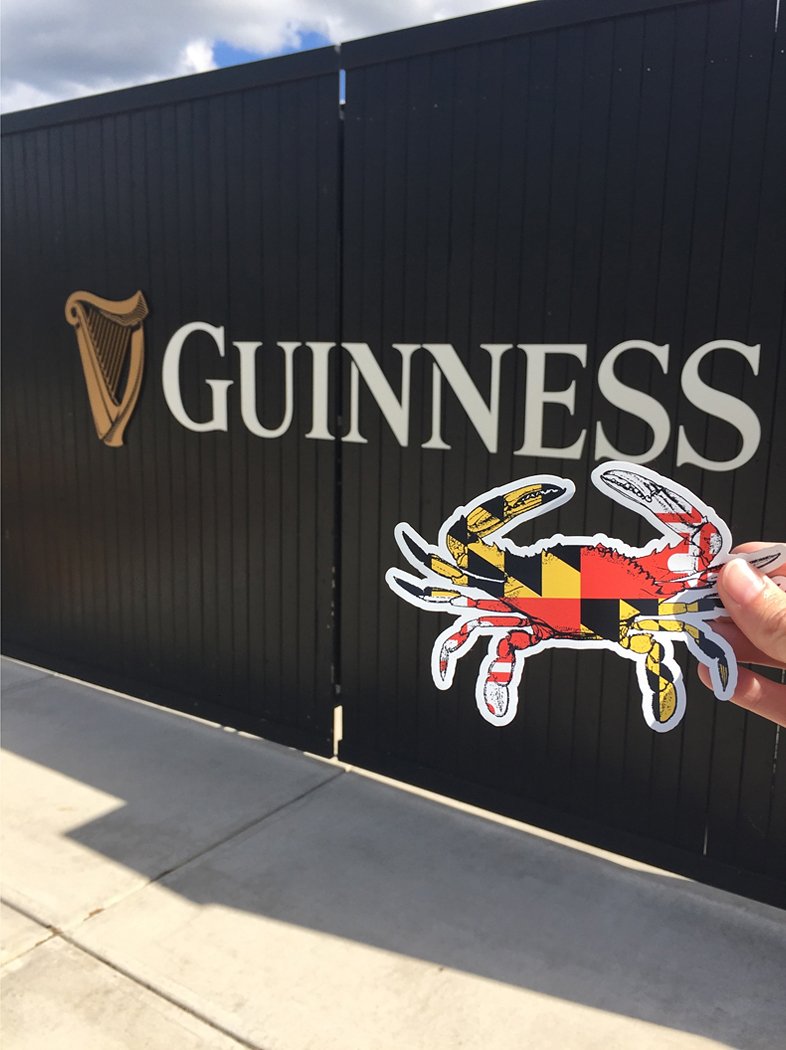 Interested in spotlighting your own creative project or business? Fill out our online form!