Today's spotlight features the striking pieces by local artist Beth Schwartz! Using many techniques and mediums, each work of art is unique and tells a whole story! We loved learning more about how Beth went from prioritizing her time in the medical field to switching over into being a full time artist. We're so excited to share her work with you all today and would encourage you to check them out in person at the Hamilton Art Collective in Baltimore!
Let's get to know your work! 
Tell us about your art! What do you make? I am a Baltimore based mixed media artist. I create gift items including journals, jewelry/keepsake boxes and art globes. My hanging art ranges from paintings to assemblages. I also offer greeting cards and prints.
Where are you located primarily? The business side takes place at www.BethSchwartz.Studio, at local craft shows and at the Hamilton Art Collective Gallery in Lauraville. The magic art side takes place in a disgracefully messy but wonderful basement studio.
How long have you been creating, and what encouraged you to take the leap and get started? Art has long played a supporting role in my life. However, I am a pathologist, so for a long time the art of medicine took precedence, as well as the more difficult art of parenthood. In 2015 I entered semi-retirement and began to amass an impractical amount of my own work. After a very positive reception for a talk on "Reinventing Oneself" at a medical school reunion, I had the courage to take the plunge and start my art business. (BaM Note // this is such a cool story of how we can always keep growing and incorporating art into our lives in new ways!)
What makes your work unique? Or what are you most passionate about when it comes to your work? My decisions about materials and process are made in service to a concept or image that intrigues me. Literature, art history, world travel and feminism have all inspired my artwork. In my paintings, rich visual layers engage the eye and invite the viewer in.
Humor is the other essential ingredient in my work. An "Anatomic Bomb" explodes. "Supermom" commands you to clean your room. Michelangelo's Adam nurses a bottle of beer and a cigarette.
Additionally, A percentage of my sales is always donated to Baltimore's Health Care for the Homeless.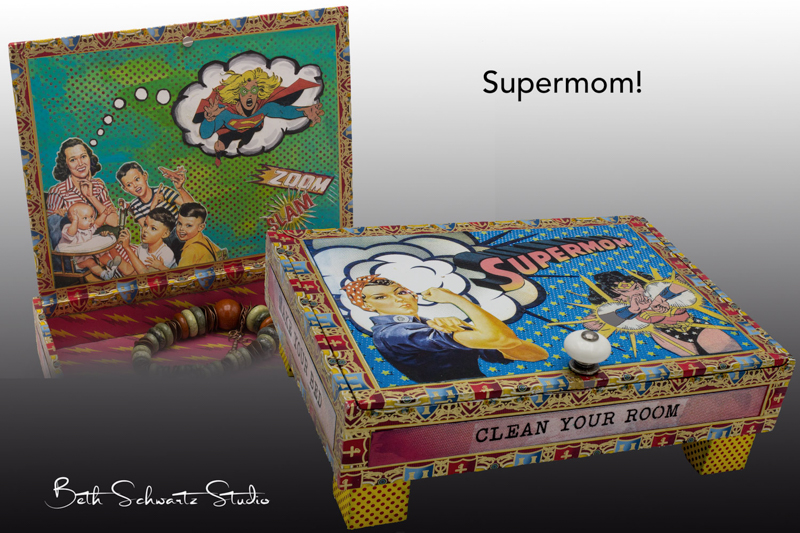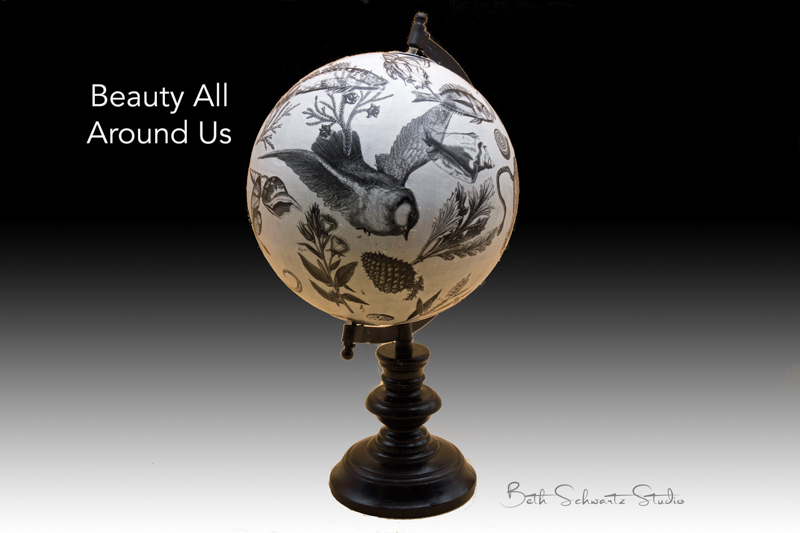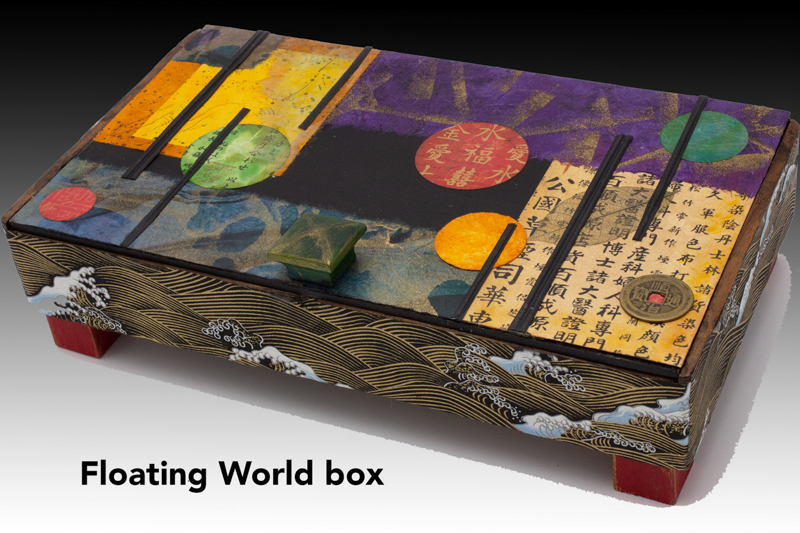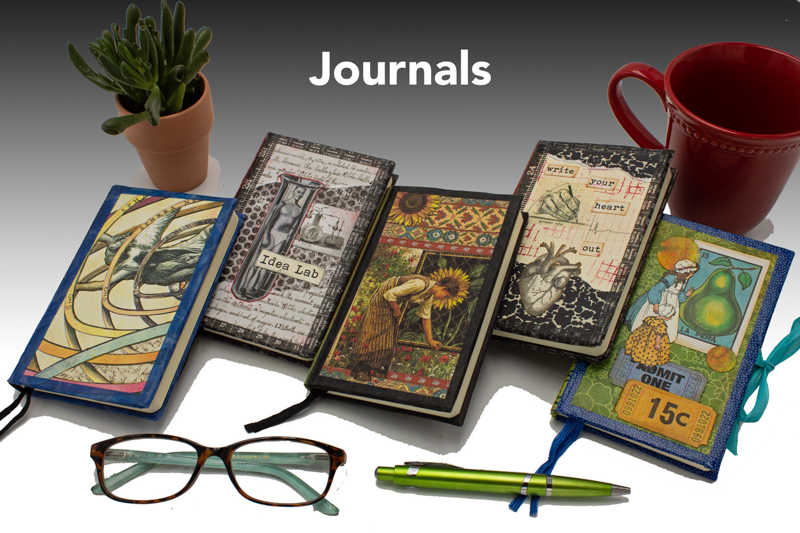 Tell us more about a recent project! 
Can you tell us a little about the project and what inspired you to get it started? Two recent pieces will give a good idea of the span of my work: the jewelry/keepsake box called "Guess Who's Coming to Dinner" with removable dividers plus knob and feet, and the small wall piece "Fading Margin".
Can you share your inspiration behind these pieces? "Guess Who's Coming to Dinner" came together organically after I was perusing wacky mid 20th century ads. It just makes me happy. "Fading Margin" illustrates how I use my smaller artworks in my "art lab". This 6x6 piece, inspired by a found image and a poem by Tennyson, gave me an opportunity to experiment with a new transfer technique, faux encaustics, rustable paint and tea bags (yes, tea bags).
What seems to work best when overcoming challenges while you're making a piece? When I am working on a piece that just doesn't sing to me, I put a notepad by my bed and let my subconscious do the work. In the middle of the night, I inevitably wake up knowing precisely what needs to be added or subtracted. Only once I write it down can I fall back asleep. Magic!
What makes you happiest about your work overall? I love the act of making art and I love it when others derive pleasure from my creativity. If I can delight your eye, mind or funny bone, I've done my job. If something I've made whispers your name or is the perfect gift for a unique person in your life, I've done my job well.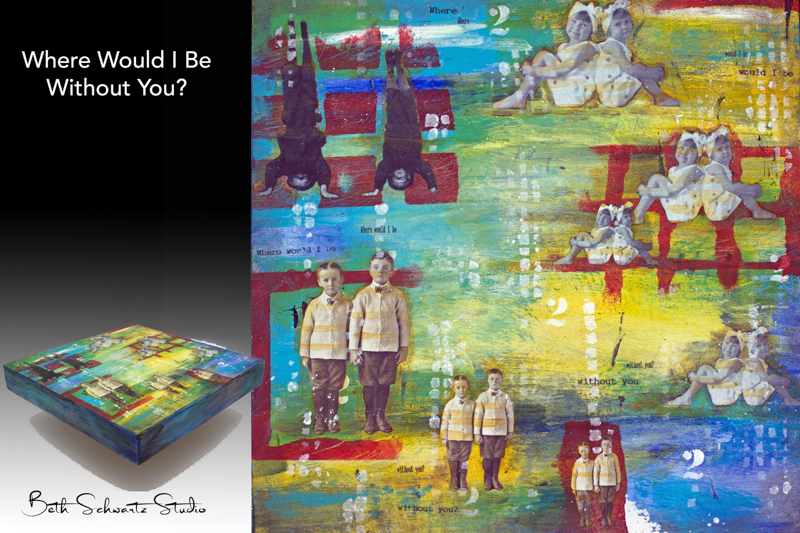 Tell us more about you!
Outside of your business, what is something you love to do? My interests are eclectic, ranging from hiking to reading the classics to studying art history. My family and friends are most precious and it will be a happy day, post-pandemic, when i can hug more of them. (BaM Note // YES to all the hugs of the people we've been missing!!)
Speed Date Round!
Favorite color or pattern? Mustardy golden yellow
Favorite food? Grapes: perfect little packages of sweetness. Oh yeah, and chocolate.....I confess.
Favorite animal? My kids are my favorite animals. My spirit animal is the rhinocerus, but you have to buy me a drink to learn why.. (BaM Note // Haha! Intriguing!!)
Do you have another favorite local eatery or business that you love and want to shout out? Perfect day: eating on a comfy couch at R.House in Remington with the walls rolled up, browsing in Greedy Reads and then walking over the BMA. (BaM Note // this sounds incredible! We love this!)
What are you most proud of when it comes to your business, or what do your customers or clients say they love most about your work or products? In the space of 3 years, I've learned about website development, photography, social media, marketing and so much more. Every door that opens leads to new doors, and that's exciting.
What's next for you and your business? Any other goals you want to put into the universe? Any upcoming events you want us to share about? I am a newly minted member of the Hamilton Art Collective and Gallery in Lauraville, and I look forward to becoming more involved with this group of talented artists. My art will begin displaying there in April. As far art itself goes, I am contemplating more assemblage, more clay, more drawing.....but first I have to complete some commissions. (BaM Note // We keep hearing so much excitement around Lauraville lately! This is so awesome!) 
I will also be investigating selling some of my pieces in stores. And I am hopeful that by next winter holiday season I will be able to sell in person again at art fairs with others of our creative Maryland community.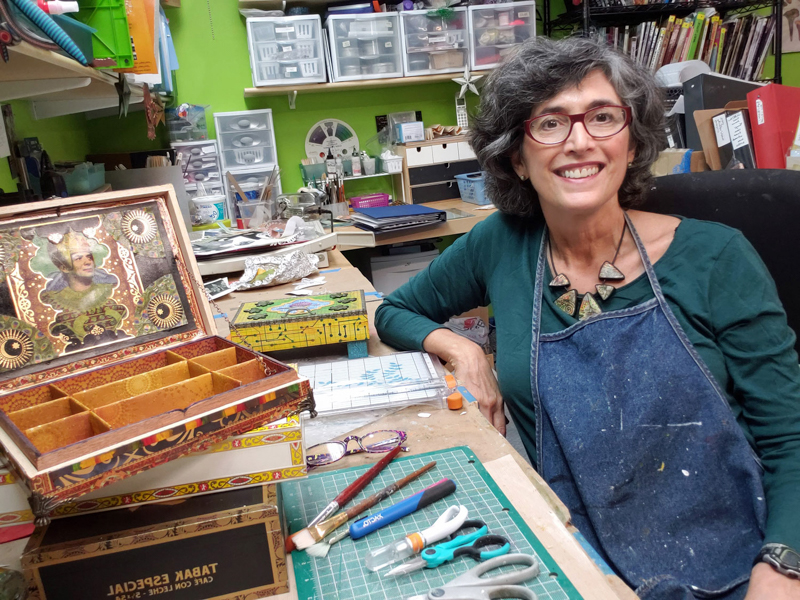 How can readers follow your work?
Instagram and Facebook: @bethschwartzstudio
Interested in spotlighting your own creative project or business? Fill out our online form!