Let's face it, this year has been tough. It's also given a lot of folks a chance to try something new that they maybe weren't able to prioritize before. We're thrilled that a silver lining for Ali of Camellia Design has gotten into jewelry making and is sharing it with all of us this year! Her pieces are gorgeous and fun, and sure to bring a smile to your face (even if that smile is behind a mask for now!!). Check out these lovely pieces and give her a follow!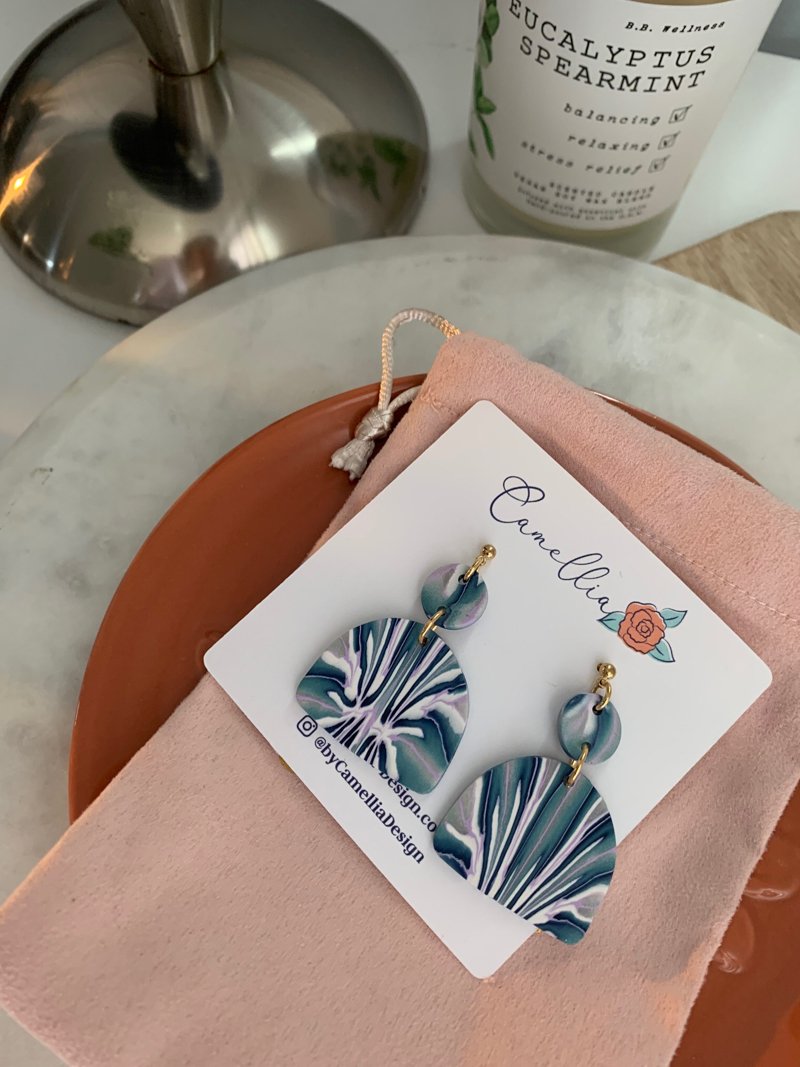 Let's get down to business!

What is your business? Camellia Design started in March of 2020 out of Hunt Valley, and I create handmade jewelry using hammered metals and polymer clay. I combine the beauty of hammered wire work with the uniqueness and flirty vibe of polymer clay. Every piece I make is intended to make the person wearing it feel empowered. 
What is something you'd love for our audience to know? I discovered my passion for making jewelry at the beginning of 2020. I had been interested in trying it for years, but never had the courage to put myself out there until learning about Brene Brown and the power of vulnerability. The rest is history. Jewelry is my creative outlet and part of my identity that I didn't know I was missing, and now can't imagine my life without it. It makes me so happy to see others feel happy wearing my pieces.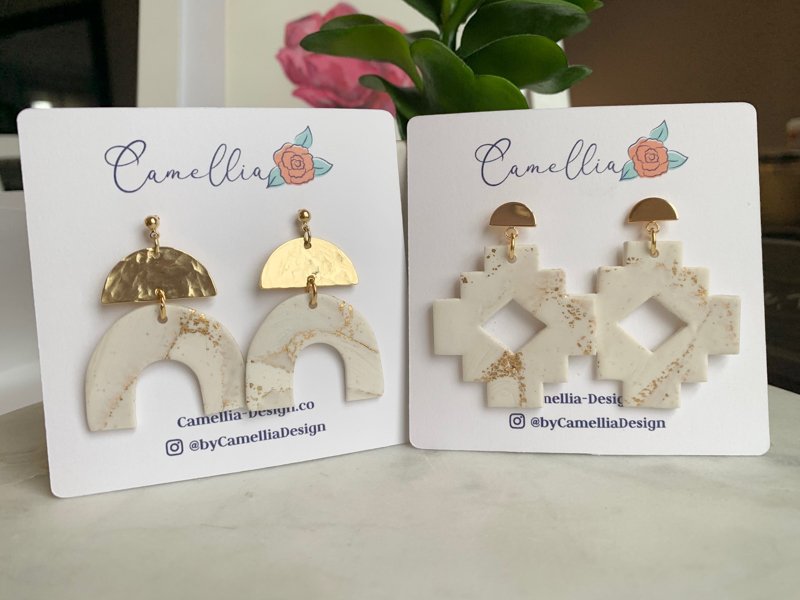 Share a current project with us!
What are you working on and what inspired you to make it? Kaleidoscope clay slabs - Kaleidoscopes are magical. I watched a few videos of reveals and knew I had to try my hand at it. They are so fun to watch as they come together and mesmerizing when you get to slice the roll for the final reveal. 
Were there any surprises while working on this? Each kaleidoscope is so unique and reveals surprises along with way. It's always interesting when you cut to a new level and one turn vs the other can make the piece completely different. It definitely takes a lot of self-control to ensure it is even the entire way so that the kaleidoscope will line up at each level.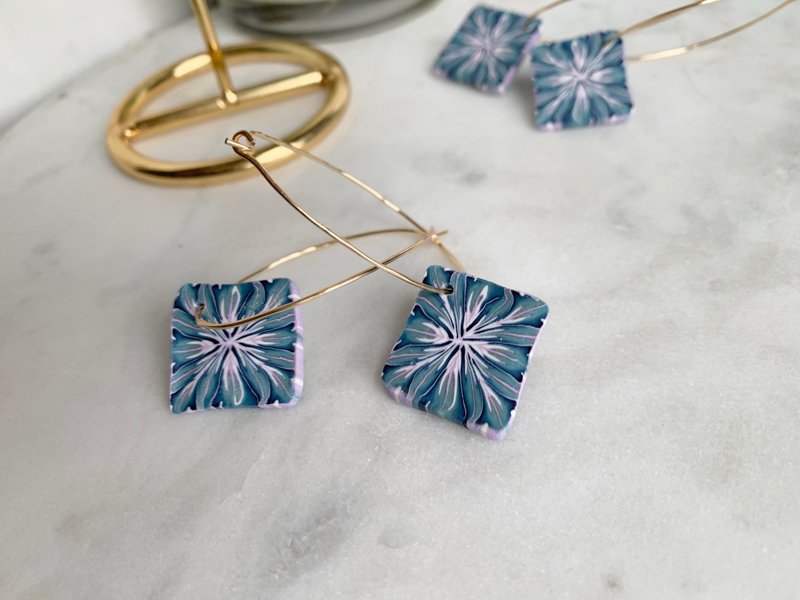 Tell us a little about you!
Outside of creating, what is something you love to do? I am pelo-crazy and also love to cook!
What first inspired you to go into business with yourself? At first it was a hobby then my children inspired me to turn it into something real.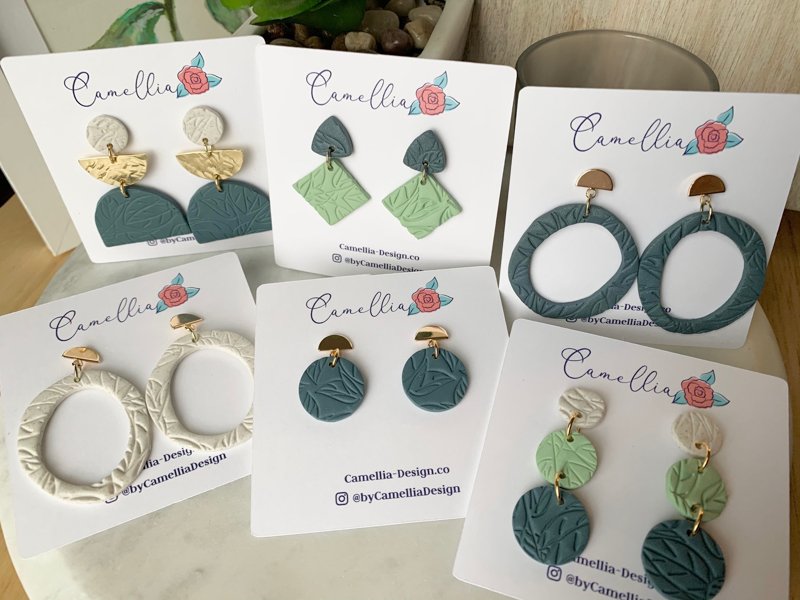 Speed date round: What's your favorite color, food, and animal?
Color: Green
Food: Salmon
Animal: Otter (BaM Note // SO cute!!) 
What do you love most about your business? I love that my children can help with some steps like packaging. I also love seeing their faces when they get to wear the mommy and me sets 💕 
What's next for you and your business? Any goals to put into the universe? I want to be in-person as much as I can in 2021. I love being able to chat with people about my pieces and letting people put a face to the name. I don't have anything in the books for 2021 but I will be doing Bits and Bobs Baltimore in February as long as COVID allows it 🤞🏼  (BaM Note // YES! Hoping so much for getting to a safer place for in-person again!)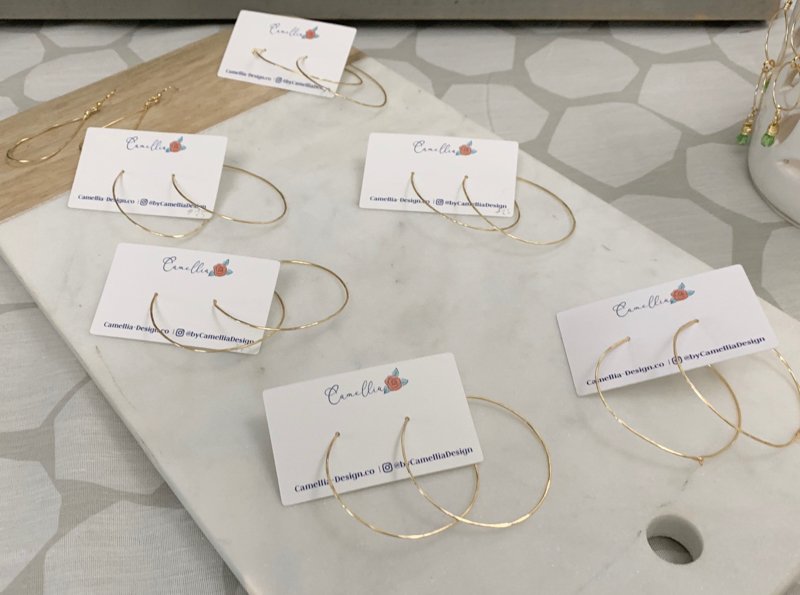 How can people follow you?
Shop: camellia-design.co
Instagram: @bycamelliadesign
Pinterest: Camellia Design 
Interested in spotlighting your own creative project or business? Fill out our online form!