Your new favorite maker is here! Alecia is on the blog today sharing all about her fabulous business, Rhiannon Rives Design. In getting to know her and her work, we can see how important Alecia is to the maker community and how much her jewelry brings joy to those that wear her creations. 
It's so incredible when you come across a maker (who's business is just over a year old) that is truly making a difference in both style and community impact. We absolutely love that Alecia puts a focus on donating proceeds of her sales to various causes and hope that, with that fact alone, you check out her shop and pick up something nice for yourself. It benefits everyone, so why not?! 😍
Let's get down to business!

What is your business, and when did you get started? Rhiannon Rives Design is a Jewelry Design/ Retail that has been in business since 2019, so a little over a year now.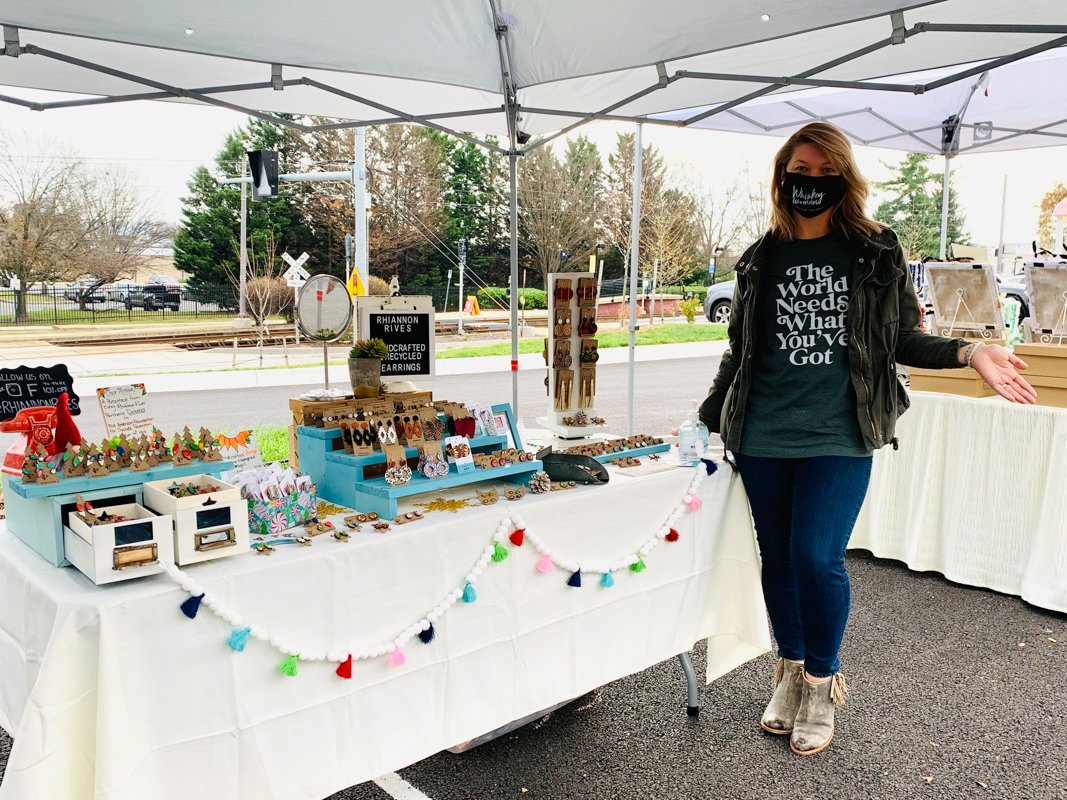 Where are you located? Catonsville, Md Baltimore County 

What is something you'd love for our audience to know about Rhiannon Rives Design? Rhiannon Rives Design grew out of a healing outlet following the death of my younger brother. Designing jewelry brought light to a very dark time, and in his memory, we continue to bring light to others by using my platform and creations to share our story, raise awareness and donate from every purchase to suicide prevention efforts and other meaningful causes within our communities. (BaM Note // ❤❤)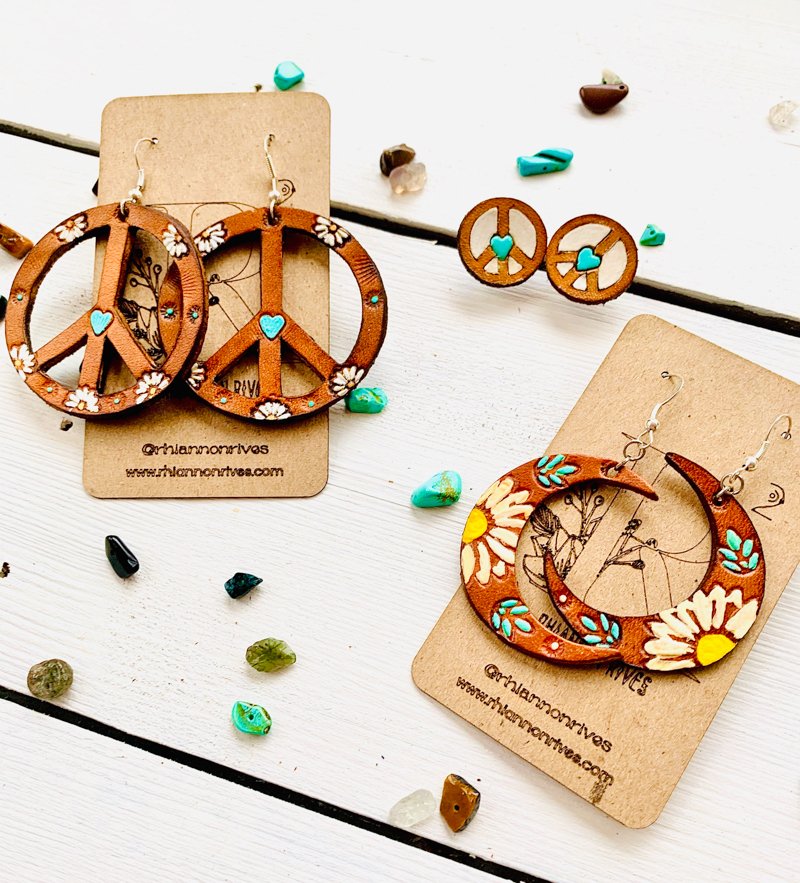 What makes your products and business unique? I design my jewelry with intent and purpose. I focus a large part of my creations around being socially and environmentally responsible- I donate a portion of proceeds to different communities and causes and many of my designs are hand-crafted and painted recycled leather scraps and mixed media with other Upcycled finds. I love being able to repurpose and transform what otherwise would be wasted in landfills and breathe new life into it. I am thoughtful about using non-toxic and natural ingredients, sourcing supplies from and supporting other small businesses, and am moving toward more low waste packaging.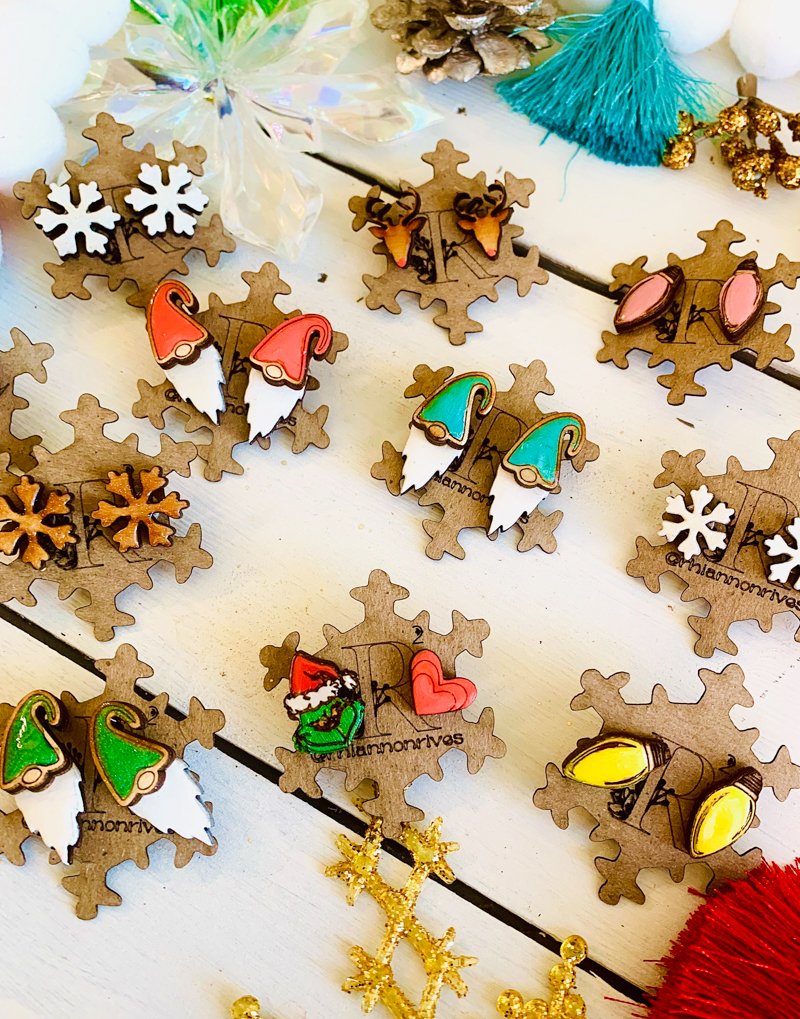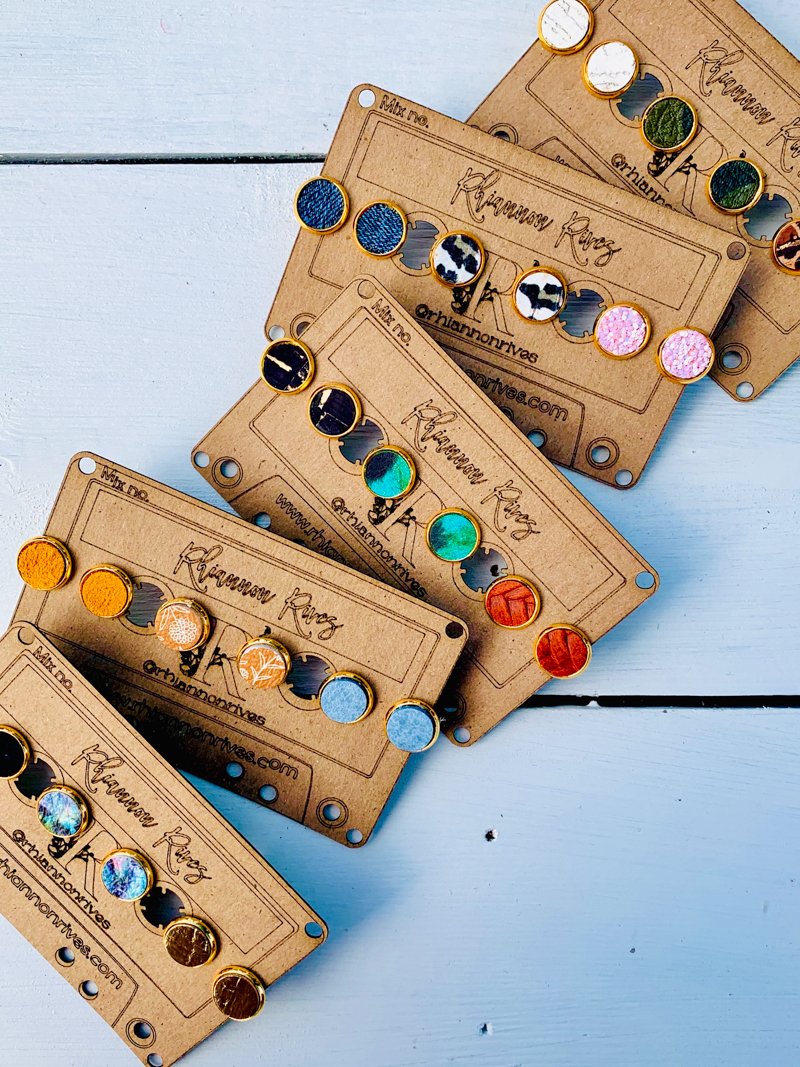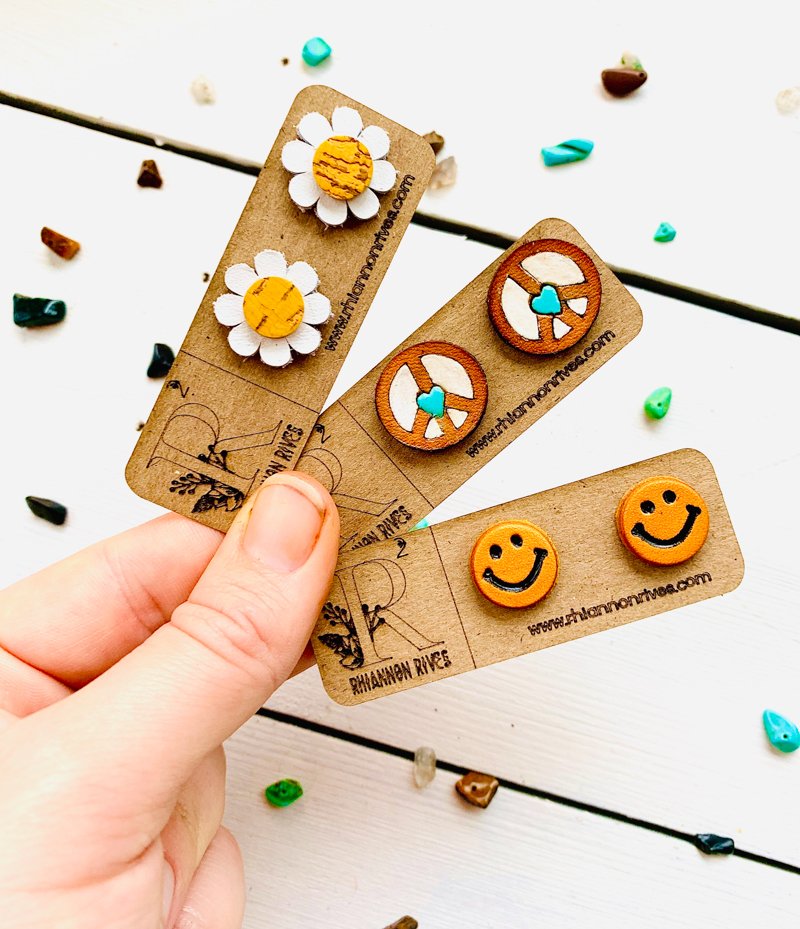 What makes you happiest about you work overall? The connections and community I have found in the small business/ maker space. So many of my followers and customers have become like friends. It makes my heart full when I have designed a piece, that speaks to them, or that they resonated with a part of my story I shared or rally behind one of our causes. I love infusing my designs with color, fun, and sunshine for the people who wear them and it is so rewarding to be able to create something beautiful and tangible that holds meaning, purpose, and a part of their story too. 
Tell us a little about you!
Outside of creating and running your business, what is something you love to do?  I absolutely love cooking for my family and friends! The kitchen is MY PLACE- my next life, I will totally go to culinary school and do all the cooking things. For now I love experimenting with new flavor profiles, techniques and cultural staples. I love how food brings people together and gives instant happy 
What inspired you to go into business with yourself? I am a mom of two and have my masters degree in school counseling. I had been working as a counselor in a local middle school when my brother died. I realized I needed to take some time away from that role to focus on my own healing and care for my family - you cannot pour from an empty cup. Creating became a way that I could both fulfill my passion to serve others and also be more present and flexible with my own needs.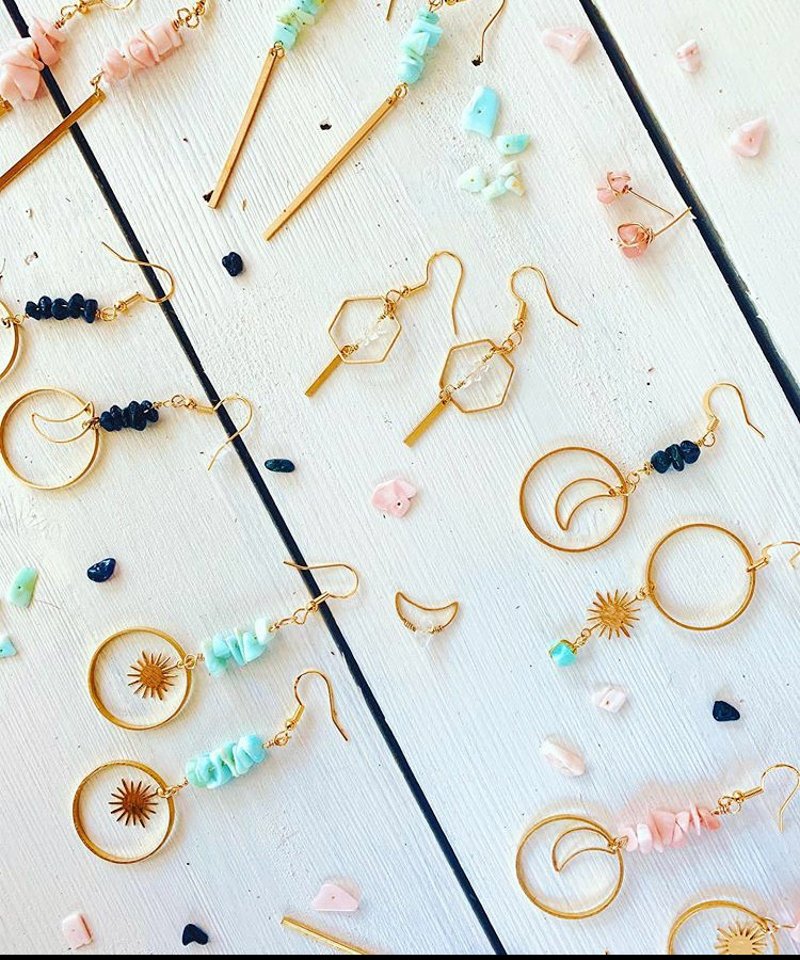 Speed date round: What's your favorite color, food, and animal?

Color/Pattern: I am pretty obsessed with the color turquoise and I love hippie chic/ boho/ southwestern patterns.
Food: Pizza anytime but Tacos are a close second if not tie.
Animal: Right now I'll say chickens, since I have a backyard of them- wouldn't want them to get jealous.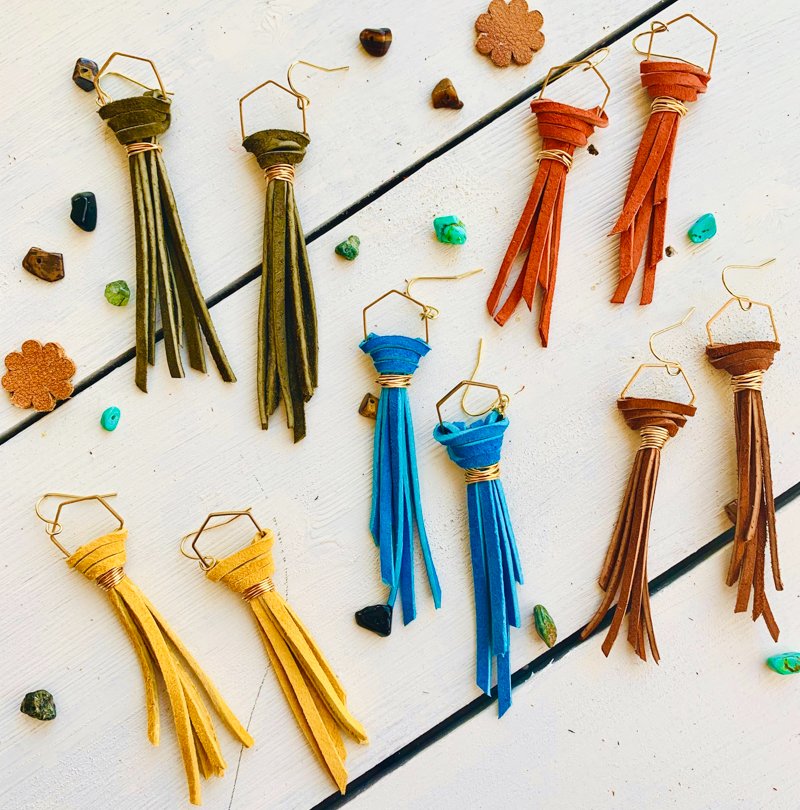 What do you love most about running your business and creating your jewelry? The people I make my earrings for
What's next for you and your business? Any goals you want to put into the universe? I am working on launching my own website away from Etsy so that I can breathe more life into the brand I am creating. I'd really love to continue to be a student in my trade and learn more skills, and mediums, maybe expand from earrings to other accessories. I'd also love to one day be able to quit my day job and be self sufficient enough that I could create and design my jewelry full-time and expand my mission of giving back. My line is currently sold in several boutiques in Maryland, I'd love to have my own one day or a little corner of one :)
Extra little shareables or partnerships our audience should be in the know about? I'd love to have more opportunities to meet other makers and jewelry designers/artists. Learn from each other and share small biz tips- really just be a champion and cheerleader for each other.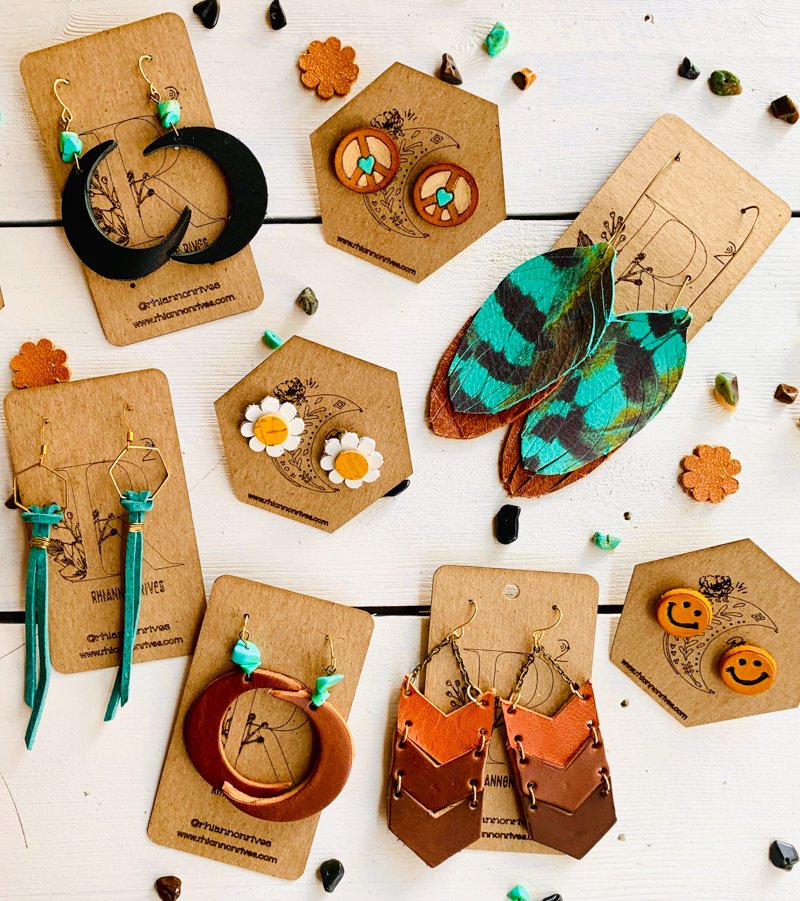 How can people follow you?
Website: Rhiannon Rives Design
Instagram: @rhiannonrives 
Facebook: @rhiannonrives
Interested in spotlighting your own creative project or business? Fill out our online form!