We cannot get enough of Brooke from Vintage Views Bar. Not only is she making events spectacular with cocktails, but her mobile vintage camper bars are THE cutest thing we have ever seen! We literally exclaimed "holy crap that is amazing" when we saw all that she is doing with her bars and grazing tables. It's reached a point of complete obsession, and we don't care who knows! 
We are so excited to have Brooke joining us today for a spotlight post highlighting her business and herself! You're going to want to check out all that she is doing and, as soon as we can all hangout again, book Vintage Views Bar for your next shindig.
Let's get down to business!

What is your business? Vintage Views Bar - A mobile bar & event rentals 
Umm, that's amazing, what areas do you serve? Maryland, DC, VA & DE 
How long has Vintage Views been in business? 2 years 
What's Vintage Views all about because I'm pretty sure we're already obsessed? We operate from fun vintage camper bars! We are a full service beverage caterer offering not only mobile bartending but we have vintage rentals & offer grazing tables.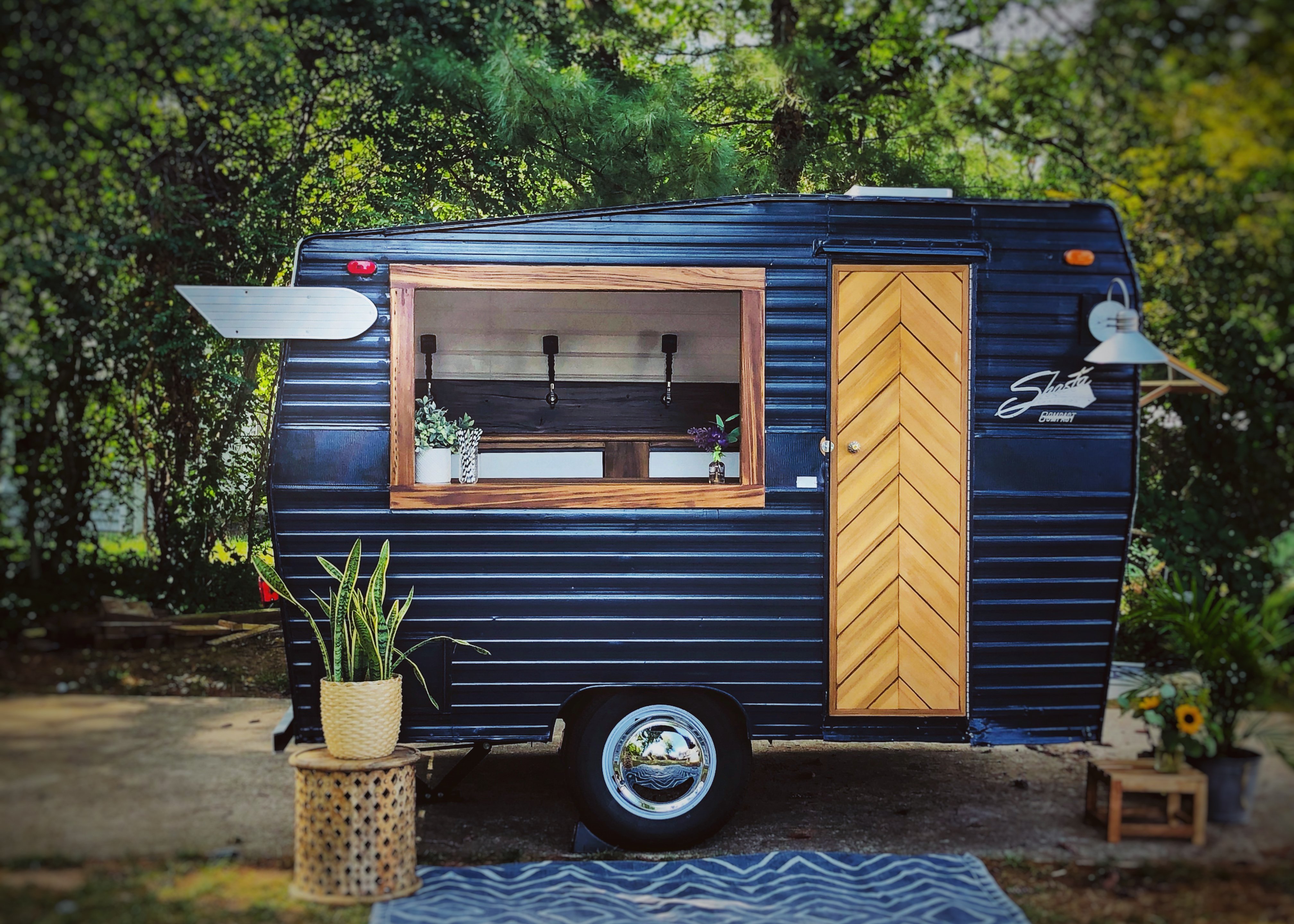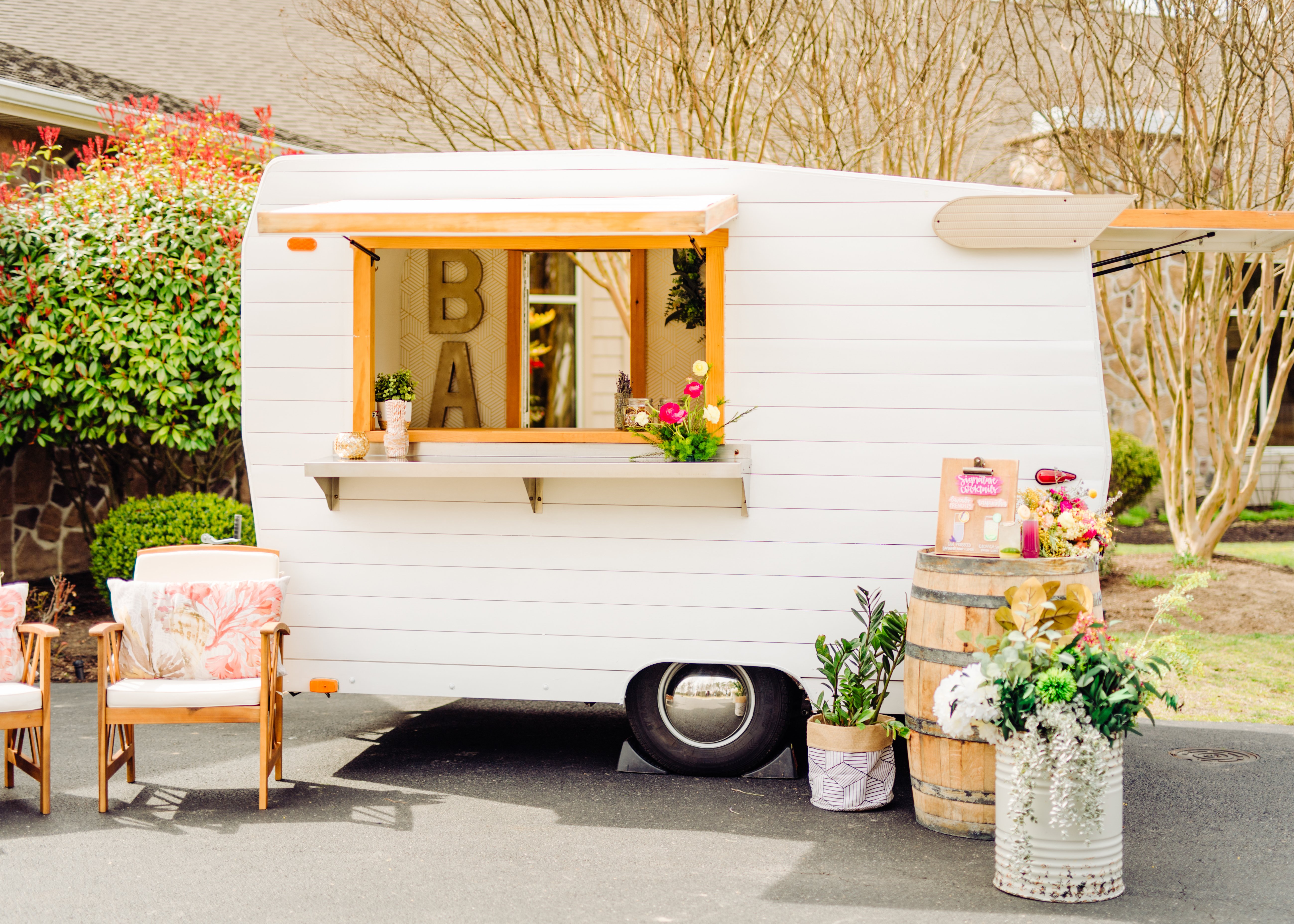 Tell us what you're sharing with us today!
A Micro Wedding at Wildberry Farm

What inspired this? There are a lot of couples out there that want a wedding that is simple, easy, won't break the bank & beautiful. This is our way to do all the leg work for them so they just need to show up and get married!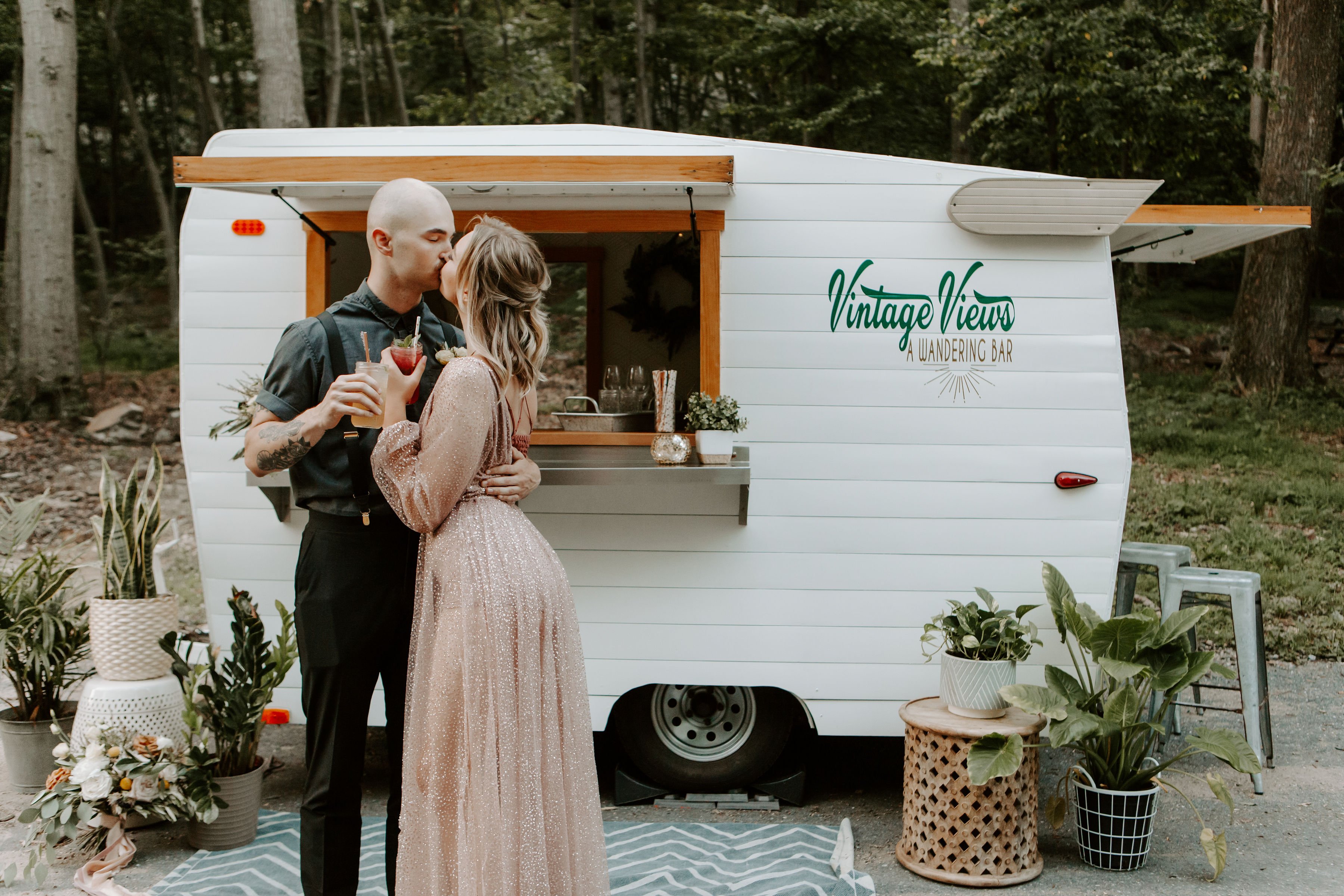 Were there any surprises with providing this service for couples? Staying at a manageable budget, just like any bride, was harder than I thought, it's easy to go over! 
Did you run into any challenges? Making something beautiful but accessible to many. 
What makes you super happy about doing this? That it will provide a new option for couples hopefully filling that void for something they were looking for!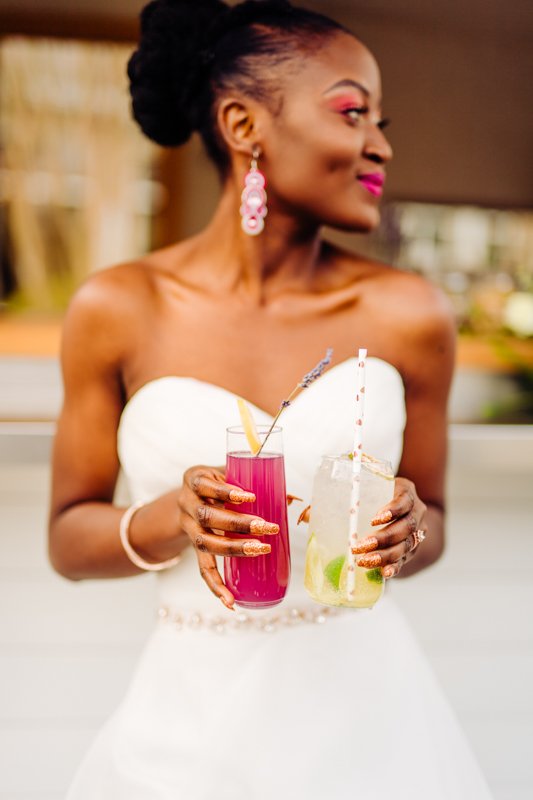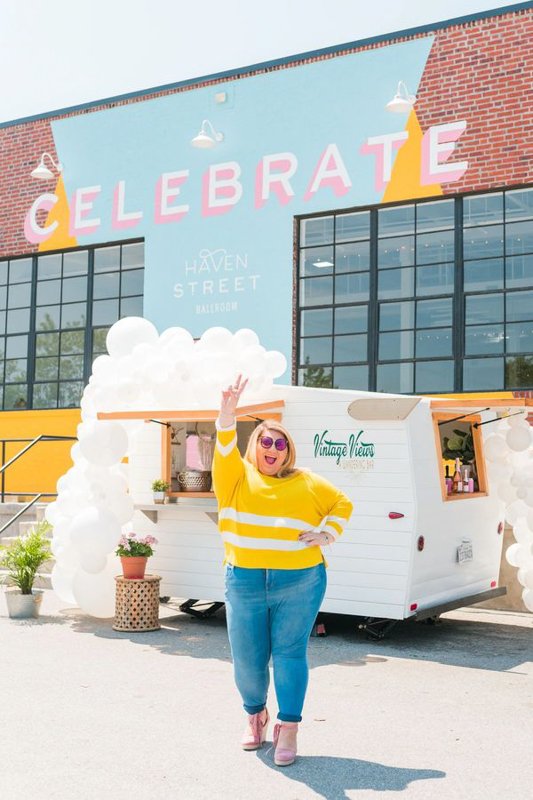 Tell us a little about you!
Outside of creating, what is something you love to do? I love to ski! 
What first inspired you to go into business for yourself? As a female in a male dominated industry I wanted to surround myself with a more supportive community, be more in control of the money I was making and get into a more creative avenue. 
Speed date round: What's your favorite color, food, and animal?
Color: Emerald 
Food: Crabs 
Animal: Giraffe 
What do you love most about what you do? It's super fun and brings joy! 
What's next for you and your business? Any goals you want to put into the universe? We just became a fully licensed caterer so grazing tables & food pairings with our bar are a new avenue. We also are launching our first micro wedding so we are really excited about that! 
How can people follow you?
Website: Vintageviewsbar.com
Instagram: @vintageviewsbar 
Facebook: Vintage Views Bar 
Pinterest: Vintage Views Bar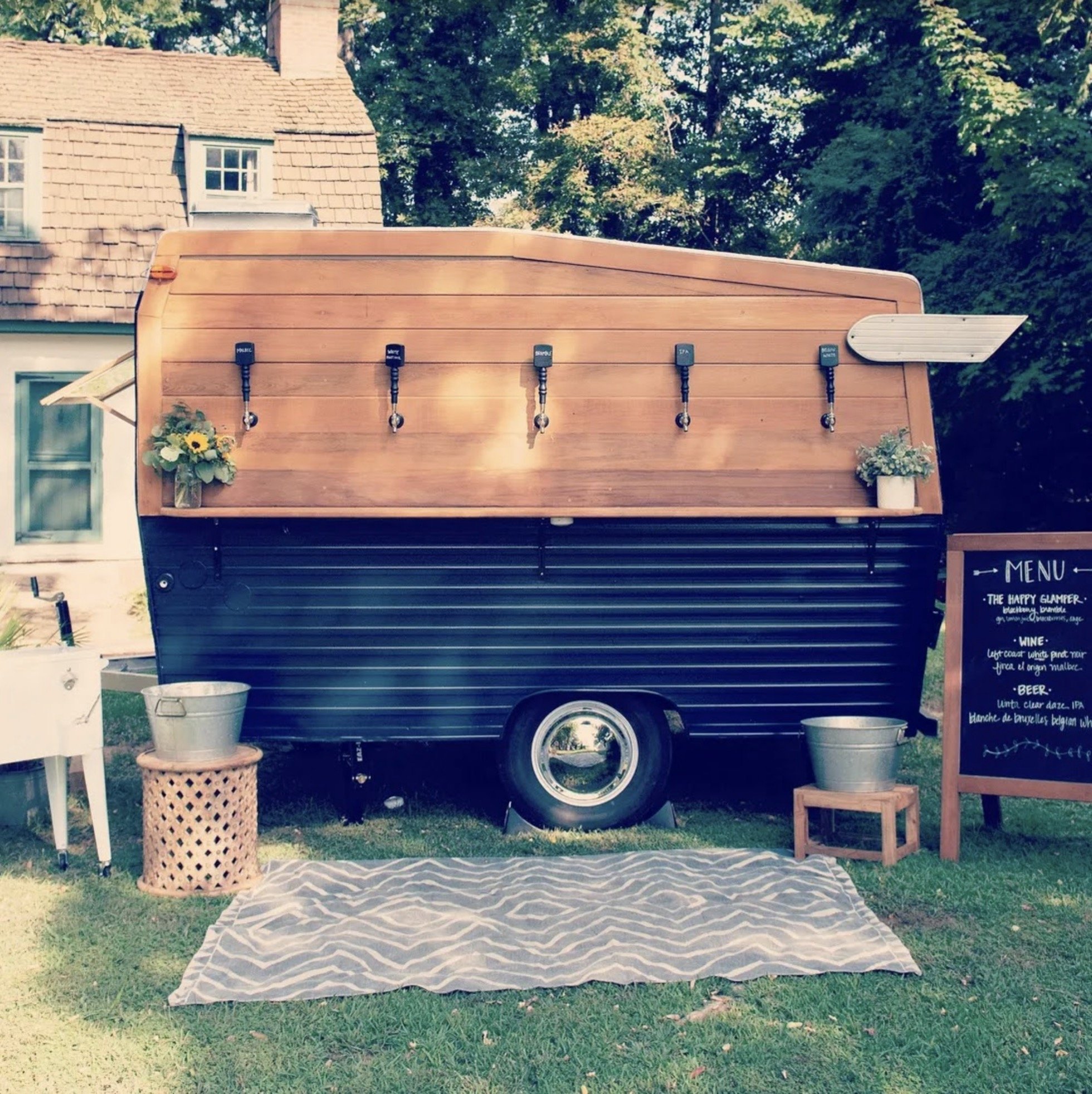 Photo credits: @wearethecashmans @madisonrshort @kaitbaileyphoto @madysieracki @ashtonkelleyphotography